Located in the heart of Philadelphia,
Center City
is a great place to experience. Residents and visitors alike enjoy Center City's vibrant nightlife, rich history, and diverse dining experience.
Center City is certainly a Philadelphia hotspot that has a little something for everyone to enjoy. If you need help navigating this historic city, read on to learn four activities that you won't want to miss out on.
Enjoy some retail therapy
If shopping is on your agenda, you'll enjoy the many shopping centers that Center City has to offer. Whether you're looking for vintage apparel or high-end retail stores, you're sure to find a store that meets your needs.

The Shops at Liberty Place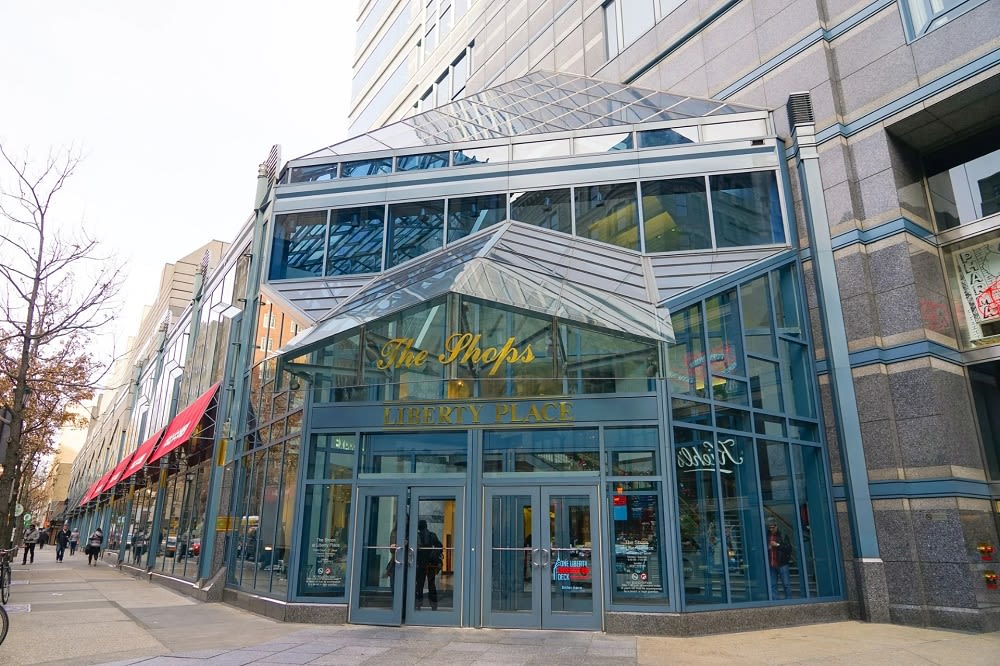 Photo courtesy of Trip.com
The Shops at Liberty Place
is one of the most sought-after shopping malls in Center City. Nestled in the heart of the Center City Shopping District, The Shops at Liberty Place is one of the best urban retail centers in the country.
One of the most interesting things about this retail center is that they pride themselves on providing unique-to-the-market shops at some of the most popular stores like Bloomingdale's, The Outlet, Loft, and Jos. Once you're done shopping, grab a bite to eat at their delicious food court for some savory sensations.

Joann Shepp
If you're looking for a high-end boutique, stop into
Joan Shepp
, a Philadelphia luxury clothing store. This high-end boutique is widely renowned as one of the country's style leaders by popular publications like Harper's Bazaar and Lucky Magazine. The store relocated to Center City in 1999 and has since brought meticulously curated fashion to the community.

Open House
Another one of the city's favorites is
Open House
, which is a home and gift shop bringing a little bit of everything to the community. In fact, shoppers can find a variety of home items, such as candles, diffusers, decor, kitchen, and bar items. If you're looking for clothes, you'll be glad to know that Open House has a great selection of apparel, jewelry, and accessory items. You'll also find a variety of greeting cards in case you need some thoughtful words for a particular occasion.
Indulge in some great eats
Center City is known for having some of the best eateries around town. With that said, if you're looking for a new dining experience, consider indulging in some of the best cuisines that this area has to offer. You're sure to satisfy your tastebuds with their wide selection of restaurants offering all types of cuisine for a savory experience.

Huda
If you're looking for a delicious meal on the go,
Huda
is the first place you'll want to stop. This restaurant has a fast-casual concept, serving artisanal sandwiches using high-quality ingredients. Huda offers nine savory sandwiches, served on homemade milk buns for a delicious bite. If you're not interested in one of their popular burgers, you can enjoy other savory meals like lamb chops or keep it light with a salad.

Butcher and Singer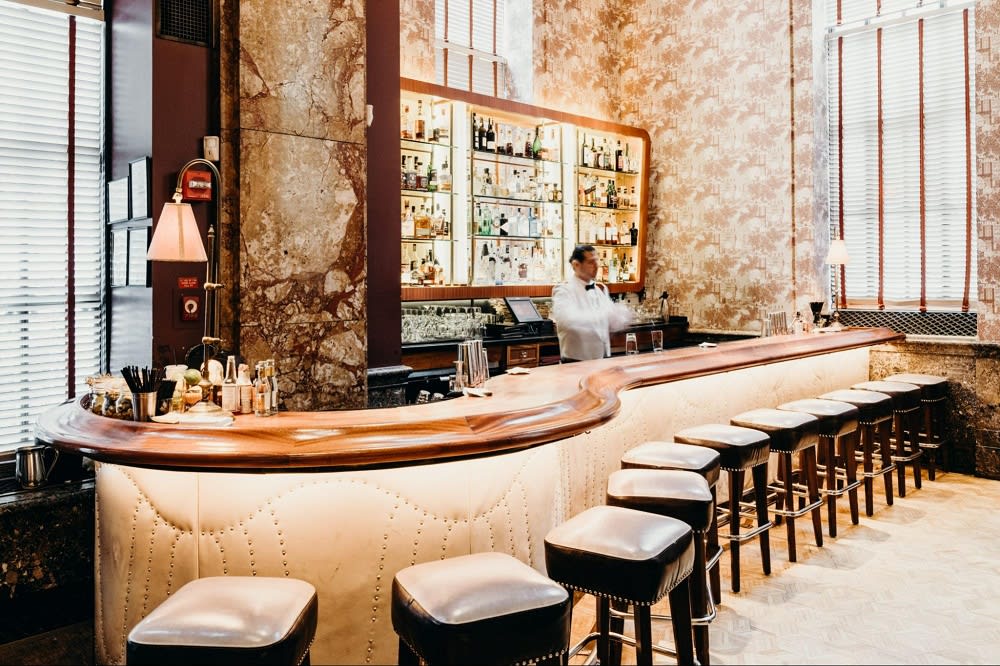 Photo courtesy of Butcher and Singer
While there are many steakhouses in Center City, there are not many that compare to
Butcher and Singer
. This restaurant offers a unique dining experience, to say the least. In fact, this is one of the area's most luxurious restaurants. Upon entering, you'll notice the dimmed lighting for a relaxing experience, along with the fact that all the servers are dressed in tuxedos.
But their menu is where they really excel. Guests can enjoy one of Butcher and Singer's many steaks and chops, such as filet mignon, New York strip, porterhouse, and more. They also offer a variety of seafood dishes, such as fried shrimp and twin lobster tails. If you're interested in raw seafood, check out their raw bar, which features shrimp and lobster cocktails, assorted oysters, and more.

Bud & Marilyn's
Another Center City favorite is
Bud & Marilyn's
, which features all of the comfort food you can think of. The interior of this restaurant is quite retro, which makes it fun and nostalgic. Here, you can enjoy brunch, dinner, and happy hour with a savory menu that is sure to please your tastebuds.
If you're looking for a shareable, give their crispy cheese curds a try. Or, if you're craving something fried, consider their popular Marilyn's fried chicken or Nashville hot fried chicken.
Extend your stay with a hotel experience
Can't get enough of Center City? Consider spending a night or two in one of their most popular hotels. Whether you're looking for a family-friendly suite or a five-diamond luxury hotel, Center City has everything you need and more.

Chestnut Hill Hotel
If you're interested in a traditionally elegant hotel,
Chestnut Hill Hotel
is one of your best options in the area. Constructed in 1894, this 36-room hotel is located near all of the happenings in the city. Guests will enjoy the nearby Market at the Fareway and a late-night American bistro called Chestnut Grill.
Chestnut Hill Hotel includes contemporary rooms with a victorian touch for the perfect balance. Their adjacent rooms in The Carriage House include toasty fireplaces, a kitchenette in select rooms, and a 1950s aesthetic.

The Dwight D
Are you interested in a luxury hotel experience?
The Dwight D
is the perfect place to visit. This luxurious 11-room brownstone feels much like a private residence. Guests will enjoy Pollock-esque artwork and vintage posters, which create a perfect blend of a contemporary and traditional aesthetic. The Dwight D also underwent a recent expansion, including a private garden space and a new chef's kitchen.

Lokal Hotel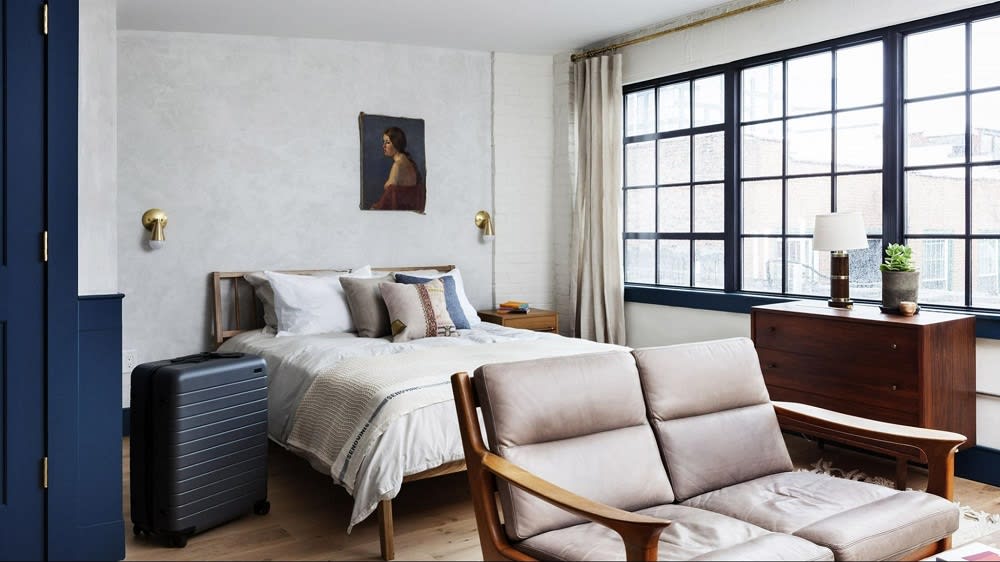 Photo courtesy of Visit Philadelphia
If you're looking for a boutique hotel with a local experience,
Lokal Hotel
is worth patronizing. Upon entering the hotel, you'll notice plastered walls, tall industrial windows, sea blue kitchen cabinetry, and midcentury vintage furnishing. Lokal Hotel is known for its exceptional service, which adds to its memorable experience. Even more, guests can enjoy nearby art galleries, independent shops, and savory dining.
Visit the most popular attractions
If you're looking for some interesting attractions to catch your attention, you'll be glad to know that Center City has plenty of them. Whether you want to dive into the rich history of Philadelphia or immerse yourself in a variety of art, the attractions in this city are sure to enrich your experience.

Philadelphia Museum of Art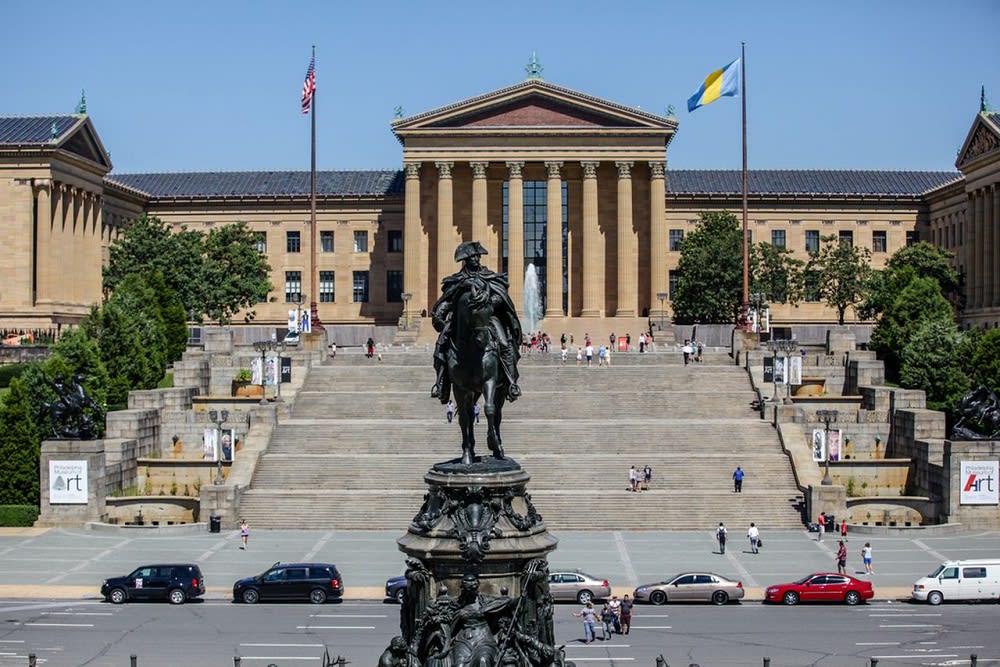 Photo courtesy of PennLive.com
Philadelphia Museum of Art
is the cultural heart of Philadelphia. If you're interested in creative play with an interesting surprise around every corner, this museum of art is a place to visit.
Visitors can enjoy a variety of art exhibits ranging from traditional artwork to more modern-day works. Once you've immersed yourself in some art exhibits, take a break and unwind at one of their delicious eateries, all operated by Constellation Culinary Group.


But that's not all you can enjoy, visitors can also take advantage of some shopping at the museum. Whether you're looking for a gift, art prints, reproductions, or jewelry, you can always find something new to discover.

City Hall
If you're ready to learn a little history, take a visit to
City Hall
, which is the largest municipal building in the United States with over 14.5 acres of floor space. One of the first things that you'll notice is the iconic statue of Philadelphia founder William Pen. This 548-foot structure is actually the tallest masonry structure that doesn't include a steel frame in the world.
City Hall is certainly a sight to see. In fact, the building has public rooms that are beautiful and lavish with the City Council Chamber, Mayor's Reception Room, the Conservation Hall, and the Supreme Court Room among the most decorated. If you visit City Hall, you can choose to relish in its beauty or take advantage of one of their guided tours to learn about its history.

Independence Hall
Independence Hal
l is the birthplace of The Declaration of Independence and the Constitution. It's also a popular attraction for visitors. For those that appreciate the rich history, Independence Hall is a must-see. You can embark on a guided tour led by National Park rangers, which begins in the first-floor courtroom. You'll also have the opportunity to see George Washington's designated chair in the Assembly Room, which is arranged as it was during the original Constitution Convention.

Rittenhouse Square
Take a step away from history and visit Rittenhouse Square, Philadelphia's most popular town square. Rittenhouse Square is the heart of Center City and is the most exclusive neighborhood. This town is filled with luxury apartments, various fine dining restaurants, and luxury retail shopping. This is all surrounded by a tree-filled park.


Rittenhouse Square is the perfect place to visit whether you want to eat, shop, picnic, or sunbathe. This town square is the perfect place to relax on any afternoon, socialize with friends, or take a stroll.


Center City is one of the best places to visit in Philadelphia. If you're looking to get involved in the city, be sure to take these activities into consideration. If you're looking to relocate to Center City or the surrounding area, consider Frank Altamuro as your local real estate expert.
Contact him today
to learn about Philadelphia real estate listings.

*Header photo courtesy of Visit Philadelphia